This is the personal web page of S. D. Goeldner, a dedicated Christian who believes in the gospel commission - Go ye therefore, and teach all nations, baptizing them in the name of the Father, and of the Son, and of the Holy Ghost: Teaching them to observe all things whatsoever I have commanded you: and, lo, I am with you alway, even unto the end of the world. Amen. Matthew 28:19, 20 - as being relevant to all Christians not just pastors, ministers, elders, etc.
This web page has been created as my personal outreach work to help spread the everlasting Gospel message which is:
Fear God, and give glory to him; for the hour of his judgment is come:
and worship him that made heaven, and earth, and the sea, and the fountains of waters.
Revelation 14:7.
S. D. Goeldner is not a member of any Denomination, but is of the Seventh-day Adventist faith.
I hope that this web page brings you many happy hours of reading and studying of God's Holy Word. I believe that everyone is entitled to their own opinion, that we all are to "work out your own salvation with fear and trembling" Philippians 2:12, and it is my wish - if nothing else - that this web page makes you get out your Bible and study for yourself to prove what is or is not so.
If you wish to contact me please:
copy this email address and paste it in a new message in your email account - vineyardlabourer@outlook.com
Or
click here to open your email account with her email address already entered. Complete the email then click send.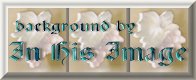 © S. D. Goeldner, February, 2011. Last updated April, 2019.
www.vineyardlabourer.info
Mobile, tablet, laptop, desktop, etc. friendly webpage design. Powered by w3.css