The Vineyard Labourer may or may not entirely agree with the doctrinal viewpoint of the links on this page, but a lot of good information, downloads, and help can be acquired from them. I recommend that you use you own Biblical discretion when using information from these sites.
An inspirational Christian book about domestic violence, escaping from it and rebuilding life afterwards.
All of Ellen G. White's published works are available here to read online. There is a search facility, and instructions for use.
A collection of study guides for many of the books written by Ellen G. White. They can be downloaded, printed out, and used for personal or group study.

This site has many version of the Bible, Concordances, Maps, Bible dictionaries, etc. Most are free of charge. There is a main program with the King James Version of the Bible with Strong's Concordance, then you can add whatever additions you like. They all install into one easy to use program.
This site has a vast number of studies, books, etc., that can be downloaded, and are for personal use.
Free online Sabbath School pamphlets for adults, both current issue and back issues. The Truth for Today Sabbath School lessons are written to give you a positive and personal understanding of what it means to be ready, and and how to make ourselves ready for the Coming of Jesus in glory, at His Second Advent.
Easy listening, dramatised audio stories about the Seventh-day Adventist pioneer from approx 1840's to 1910's. Free to listen to online, or an be purchased.
is a non-profit, Australian based Christian organisation dedicated to assisting the Christian community in presenting the Christian faith by multimedia and other technological means. This includes duplicating and distributing Christian videos and DVDs, as well as selling and hiring a huge range of multimedia products, ranging from video/data projectors to software and VCRs/DVDs.

A large selection of studies, quotes, and information about the 7th day Sabbath and how it is God's Sabbath.
In every age there has been a message of PRESENT TRUTH from Heaven that needed to be understood. It is this site's purpose to present clearly the PRESENT TRUTH for the final generations of Planet Earth!
A charitable resource and service organization for Christian supplies and projects, located in Canterbury, New Zealand. They are suppliers of Bibles, Study Aids, Accessories, Christian Books, Family Books, Children's Books, Home School Supplies, Health Books and Christian Media. They also run events such as Family Camps, Youth Camps, Vegetarian Health and Cooking Classes, and other community projects.
Home remedies for over 500 diseases and disorders. Back in the old days, the pioneers were practical-minded people. They knew how to make-do with what they had. They combined folk remedies from centuries earlier in other lands, with herbal formulas borrowed from the Indians. Since then, even more has been discovered about physiology and nutrition. You will find a lot in this disease encyclopedia.
is a family-owned business, providing quality service to cheese and yoghurt makers throughout Australia, New Zealand and the Asia-Pacific region.
This sites presents God's last message of love and mercy to a dying world, and help all believers press together on the platform of eternal truth, showing our enemy a united front (John 17), as the Lord's Army--"terrible with banners"--uplifting the bloodstained banner of Jesus Christ.
Apple Sauce Kids (ASK) provides free resources to parents, mentors, Sunday school teachers, and anyone else that works with kids.

uses radio, books, and the web to help evangelize and disciple kids and their families.
A web site by Mike Paulson, a Baptist Minister, who has a large quantity of quality simple hymns simply played and articles about music from a Biblical perspective in written and powerpoint format - well worth looking at.

Creation Ministries International exists to promote the reality that God has revealed 'true truth' to us in the Bible. This includes the Bible's account of Creation-Fall-Flood in Genesis, which is real history and very important for the Christian faith. This website answers many of the most-asked questions about God (our Creator) and the Bible.

Creation Research exists to seek evidence for the Biblical account of Creation, Noah's Flood, Tower of Babel and related subjects. We investigate and promote such evidence in order to glorify Christ and build His church.

Answers in Genesis is a Christian apologetics ministry that equips the church to uphold the authority of the Bible from the very first verse. The thousands of articles and media programs on this site answer questions about creation/evolution, dinosaurs, and much more. Why have a look at their lead article for today.

The Creation Research Society is a professional organisation of trained scientists and interested laypersons who are firmly committed to scientific special creation. The Society was organised in 1963 by a committee of ten like-minded scientists, and has grown into an organisation with an international membership.

The Institute for Creation Research ( ICR ) is a Christ focused Creation ministry where science and the Bible are fully integrated.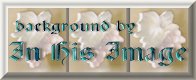 © S. D. Goeldner, February, 2011. Last updated April, 2019.
www.vineyardlabourer.info
Mobile, tablet, laptop, desktop, etc. friendly webpage design. Powered by w3.css